EXCELLENCE IN EVERY DESIGN
We are committed to giving you excellence in every design.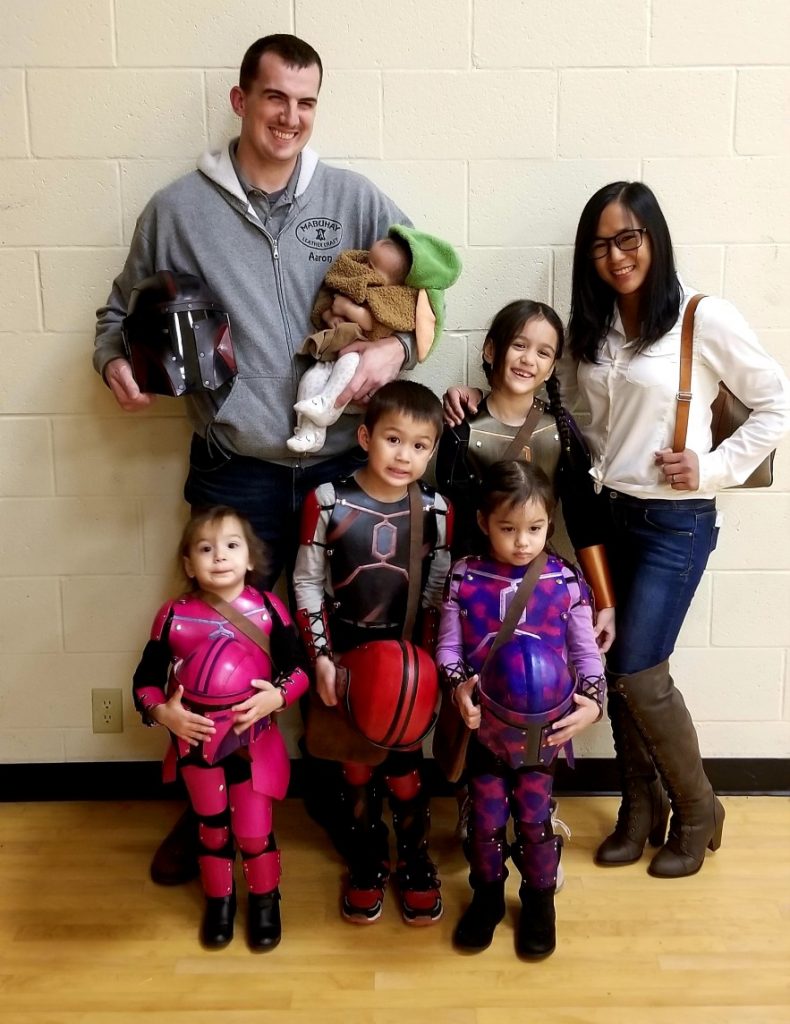 Mabuhay! My name is Abegail, I am originally from the Philippines. I moved to the US in 2013 when I married my husband Aaron. Since then we have been blessed with 5 beautiful children, 4 girls and 1 boy.
I love learning how to make new things and challenging myself to improve my skills with leather. No project is too big or too small! I always strive to make sure that my clients are happy with the final product.
I look forward to working with you on your custom leather projects!
I have always been interested in arts and crafts ever since I was young. After moving and living here in the United States for a couple of years, I started working with leather in November 2015, when my brother in law Zach gave me a crash course in leather working. I made a small simple leather bracer. A few months after that, I bought my very first leather kit, and I've been hooked ever since!
After working with leather for about 2 years, in 2017 I posted some of my work online and made my first sale in November of 2017. Since then I have been blessed to work with many different people on many different projects that have challenged me and helped me to become a better leathersmith.